INCREASE

Your work space and let creativity flow through you by mounting your iPad to an arm mount.


BOOST

Your ergonomics and do not tolerate bad posture and neck tension by being confined to the height or location of your iPad.

CONVENIENT

Aluminum magnetic plate that has 75x75mm and 100x100mm VESA mounting holes that can accommodate most arm mounts or wall mounts.

FLEXIBLE

2 feet USB-C to USB-A cable is included allowing you to charge your iPad despite the heights that your new set-up will take you.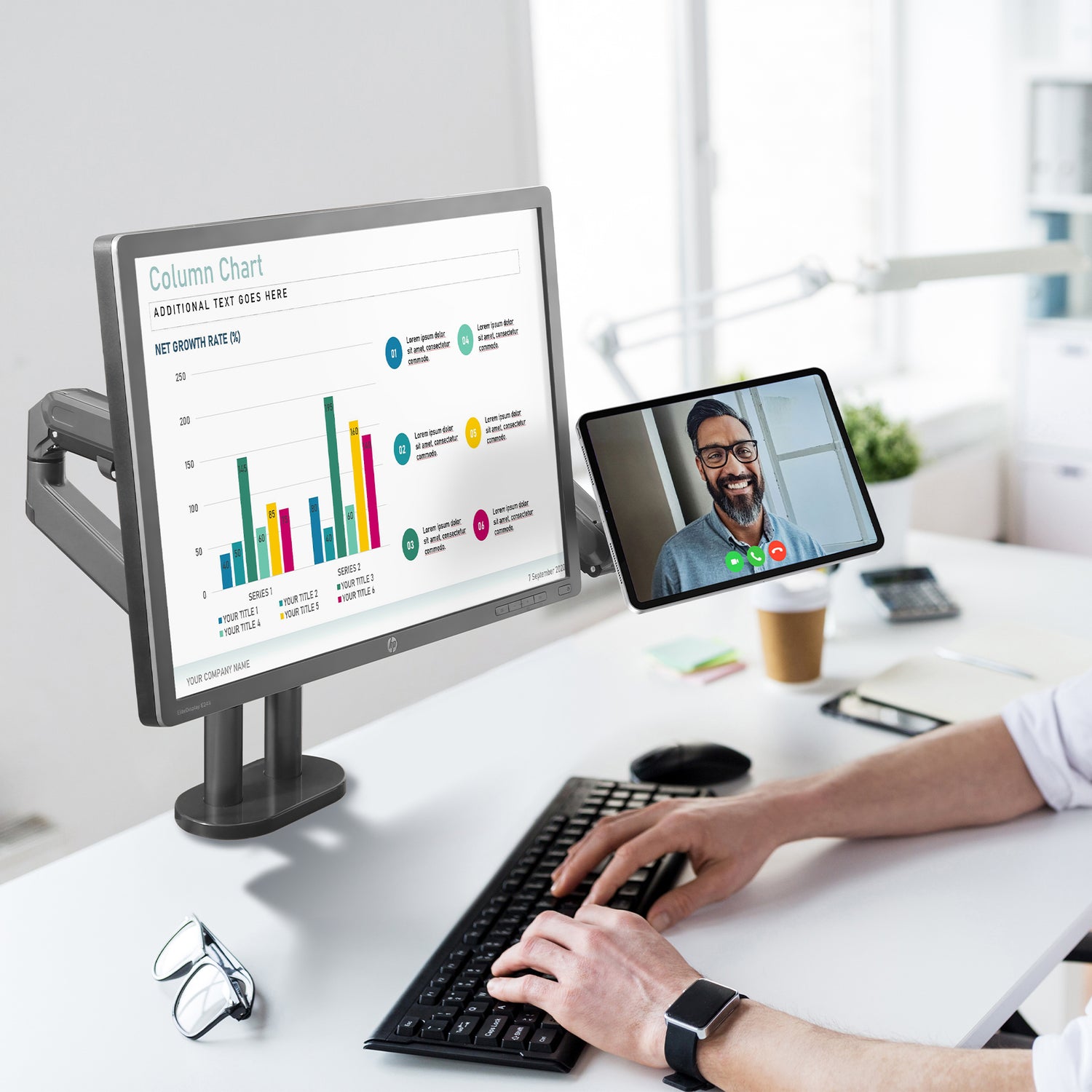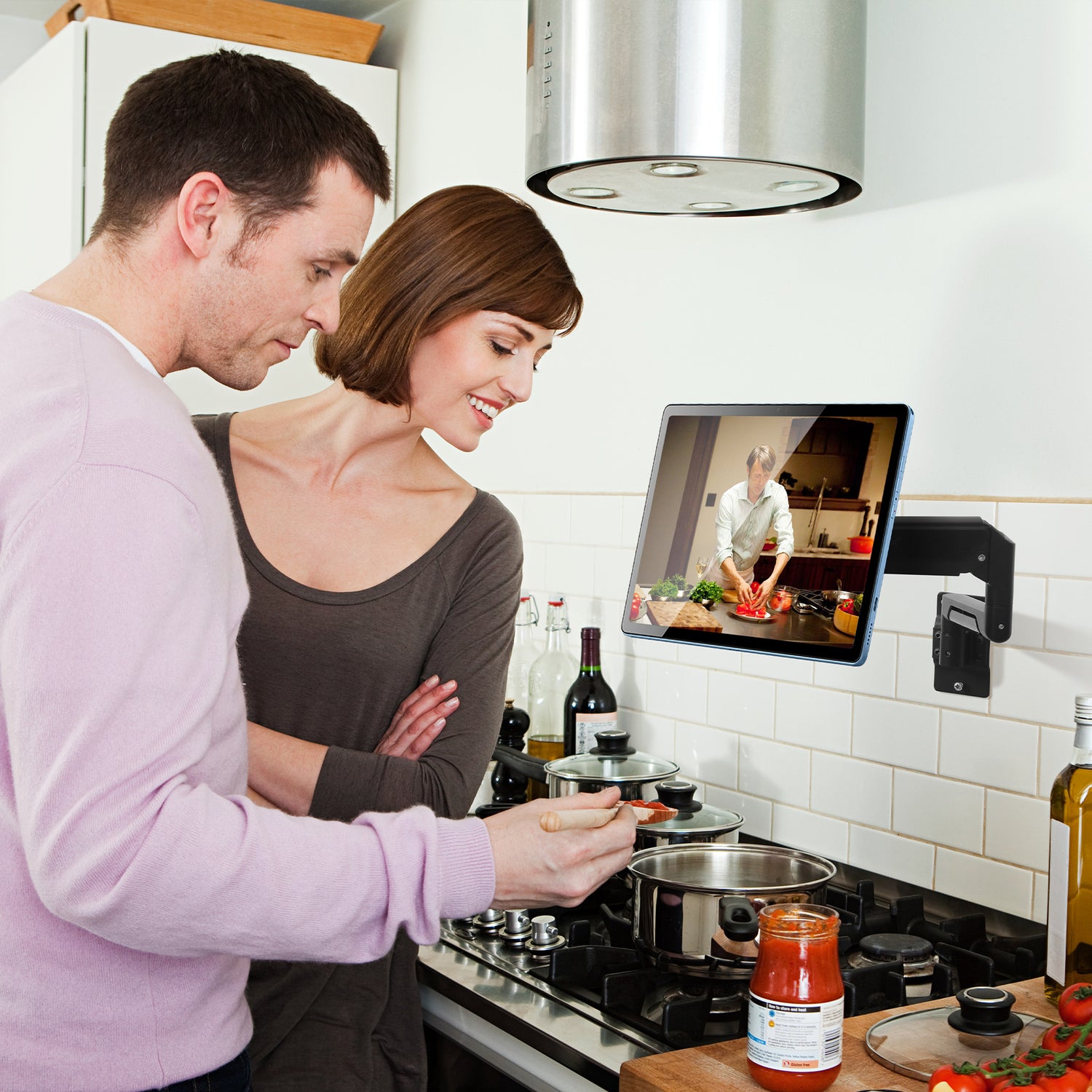 GO BEYOND LIMITS
Expand the possibilities of how to use your iPad by being able to mount it anywhere you desire.
Shop now
Enhance Your Workspace with Innovative Accessories: VESA Arm Mount Plateand iPad Magnet VESA Stand
Are you looking to transform your workspace into a more organized and efficient hub of productivity? Look no further than MOUNT ELIPSE, where we offer a range of cutting-edge accessories to enhance your workspace. Let's introduce you to two must-have products: the VESA Arm Mount Plate and the iPad Magnet VESA Stand.
VESA Arm Mount Plate: A Versatile Solution
The vesa arm mount plate is a game-changer when it comes to optimizing your workspace. This versatile accessory allows you to mount your monitors and displays securely to the wall or desk, freeing up valuable desk space. Whether you're a gamer, a designer, or simply someone who wants a clutter-free workspace, this arm mount plate is the solution you've been searching for.
Benefits of the VESA Arm Mount Plate
-Space Efficiency: Say goodbye to bulky monitor stands and hello to a cleaner, more organized desk. It maximizes your available workspace, making it perfect for both home and office settings.
-Ergonomic Comfort: Adjust your monitor's height and angle to reduce strain on your neck and eyes. With this arm mount plate, you can achieve the perfect viewing position for increased comfort during long work hours.
-Enhanced Productivity: A clutter-free workspace fosters creativity and concentration. By mounting your monitors, you'll have a more focused environment that helps you accomplish tasks efficiently.
VESA Wall Mount Plate: Secure and Stylish
Mounting your monitors on the wall has never been easier or more stylish than with our vesa wall mount plate. This sleek accessory not only secures your monitors but also adds a touch of sophistication to your workspace.
Key Benefits of the VESA Wall Mount Plate
-Space-Saving Design: If space is at a premium, this wall mount plate is your ideal solution. It keeps your monitors securely in place while keeping your desk clutter-free.
-Aesthetically Pleasing: Our wall mount plates are designed with both form and function in mind. They blend seamlessly with your decor, elevating the overall look of your workspace.
iPad Magnet VESA Stand: A Multifunctional Marvel
Are you tired of constantly searching for your iPad or tablet while working? The iPad Magnet VESA Stand is the answer to your woes. This innovative stand securely holds your iPad within arm's reach, increasing your efficiency and convenience.
Why You Need the iPad Magnet VESA Stand
-Streamlined Workflow: Keep your iPad at eye level for quick access to essential apps, documents, or video calls. The iPad magnet vesa stand ensures a seamless workflow without the hassle of constantly picking up your tablet.
-Universal Compatibility: Designed to accommodate various iPad models, this stand is a versatile addition to any workspace. It's perfect for professionals, students, or anyone who wants to make the most of their tablet.
MOUNT ELIPSE offers the perfect accessories to take your workspace to the next level. The VESA Arm Mount Plate and iPad Magnet VESA Stand are essential tools for optimizing space, improving ergonomics, and boosting productivity. Transform your workspace today with our innovative solutions!